I'm Judy Redlich, and I've lived in St. Louis most of my life. My husband is Reverend Ray Redlich, Vice President , New Life Evangelistic Center. We have two children, and two grandchildren. If you know me well, you've probably heard me describe myself as a pioneer. I love learning new things and taking on new challenges. I was the first person with a disability to go through the Lutheran school system, and then went on to major in journalism and psychology at Missouri Valley College. While in college, I did a TV internship at KPLR TV in St. Louis.
After college, I spent a year in Ashland, Oregon, playing music. I then came back to St. Louis, and went to work for the New life Evangelistic Center. My role was Pr/Development Director for the start up team to build KNLC, TV 24 in St. Louis. Ray Redlich, whose passion was homeless and outreach, was also working at NLEC. We fell in love and married. 3 years after KNLC went on the air, our team built KNLJ, TV 25-Jefferson City, MO. NLEC created and acquired other media entities in Missouri, Kansas, Illinois and Arkansas. Out of this initiative The Here's Help Network was birthed. I hosted the Christian Connection TV show on the network, for twenty years, and Cry Justice radio show for 12 years. I currently host Encounter, on KSIV (Bott Radio Network stations) in St. Louis, and have a podcast. I've been involved in and have had a strong passion for impacting people's lives through media ever since.
Helping people tell their stories and find their highest potential has been a thread throughout my career. Advocating and blazing trails for folks with disabilities also brings out the pioneer in me. While working at Joni and Friends Missouri, I lead teams to Mexico on mission outreaches, and equipped churches to start disability ministries. Besides speaking, hosting TV and radio shows and podcasts, I am a Certified Christian Life Coach. I love helping people discover their goals, their hopes and dreams, and work toward reaching their highest potential.
In my spare time, I love camping, hiking, spending time with our growing family, and leading praise and worship at church.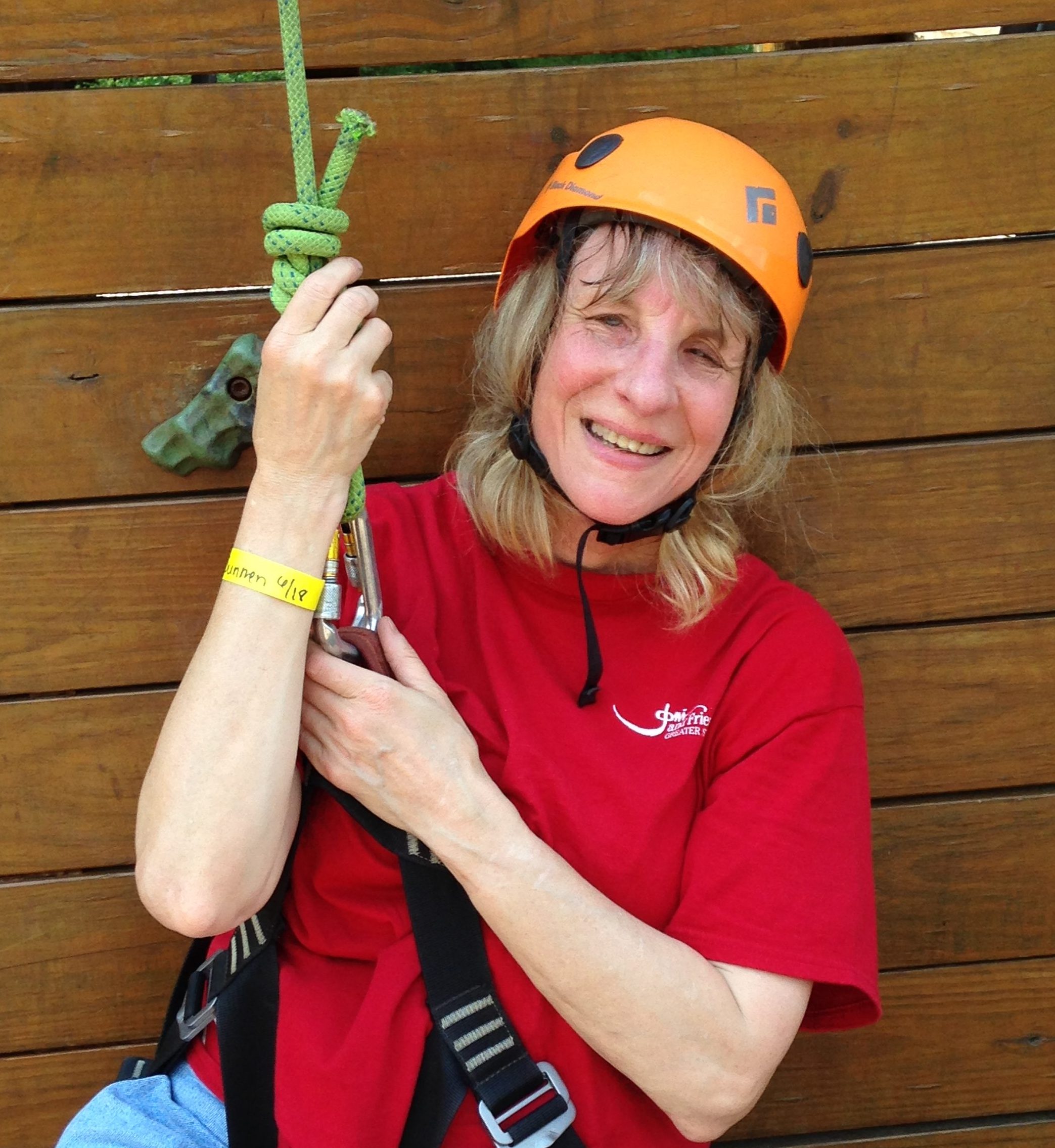 If you'd like to connect – whether it be to learn more about my media work, recommend a show guest, or incorporate disability outreach in your local church – I'd love to hear from you!
Love,
Judy⠠⠚⠥⠙⠽